When I was 10, all I wanted was Nike Air 180 trainers, they were never purchased for me. So 25 odd years later when I heard that Nike were releasing the original Nike 180's again in the ultramarine colour-way I was very excited and I was looking forward to the 2nd of February release date. I then hear that COMME des GARCONS are bringing out a limited edition version of the trainers and I knew they would be the ones to get. They are due to be released on February 1st but Dover Street Market in London already had them in stock and they had been selling very fast. Lucky for me they had a size UK 9.5 which did fit, I usually buy a size 10! As always lets get into the details: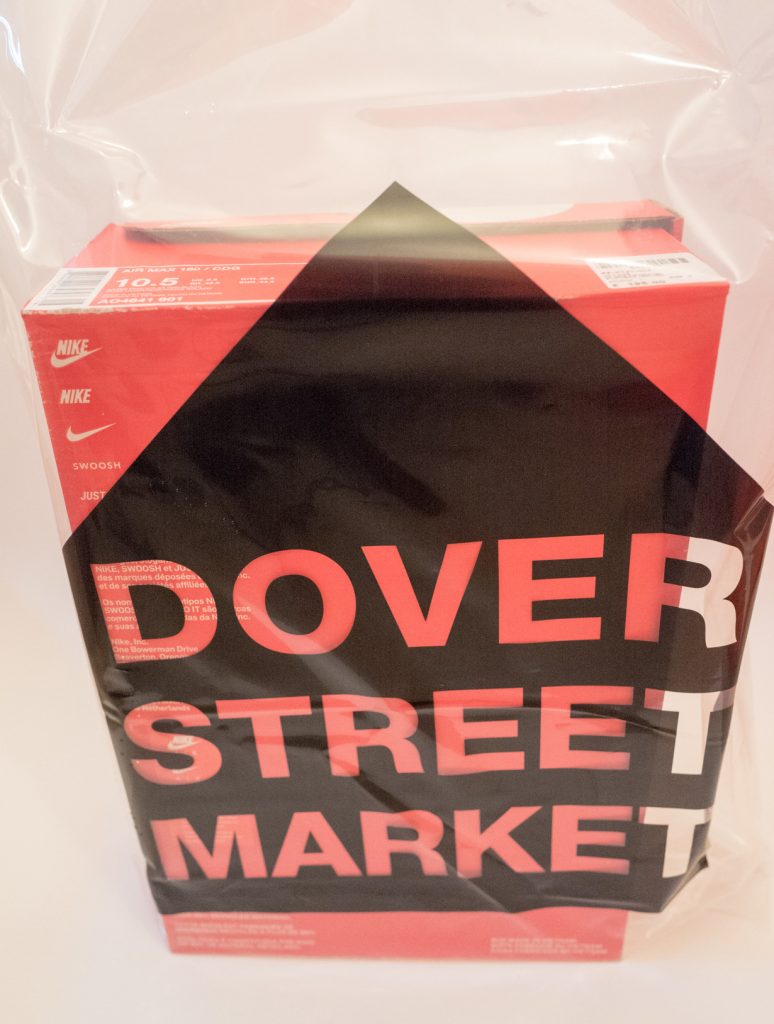 The classic Dover Street Market bag, purchased on a rainy Sunday morning in London!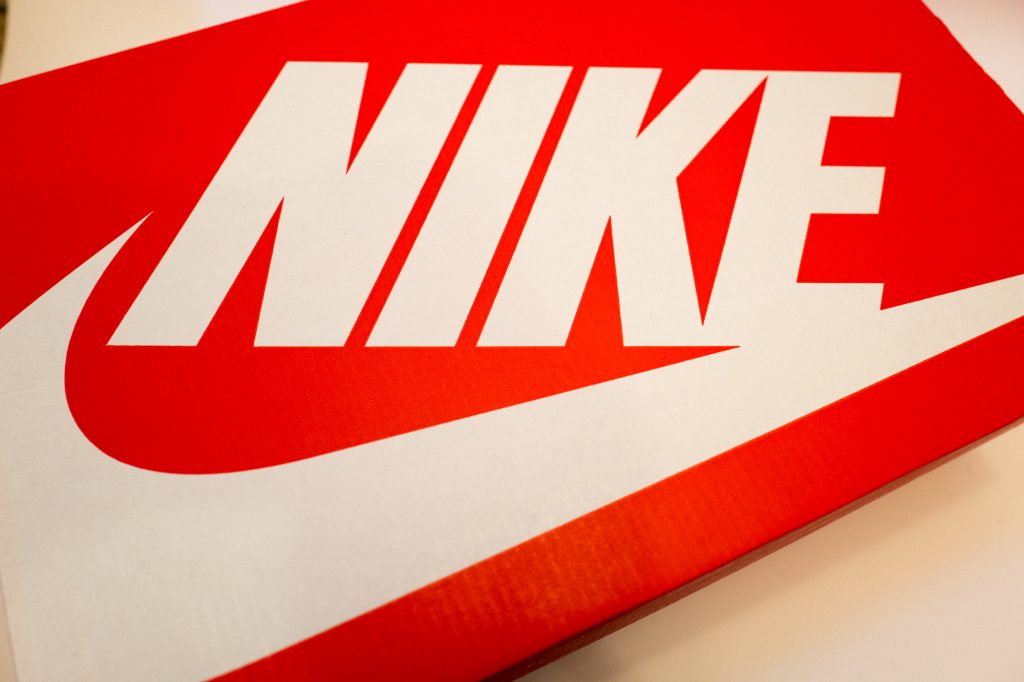 The classic Nike box, which is a bit of a shame, it would have been great if CDG had released there own box!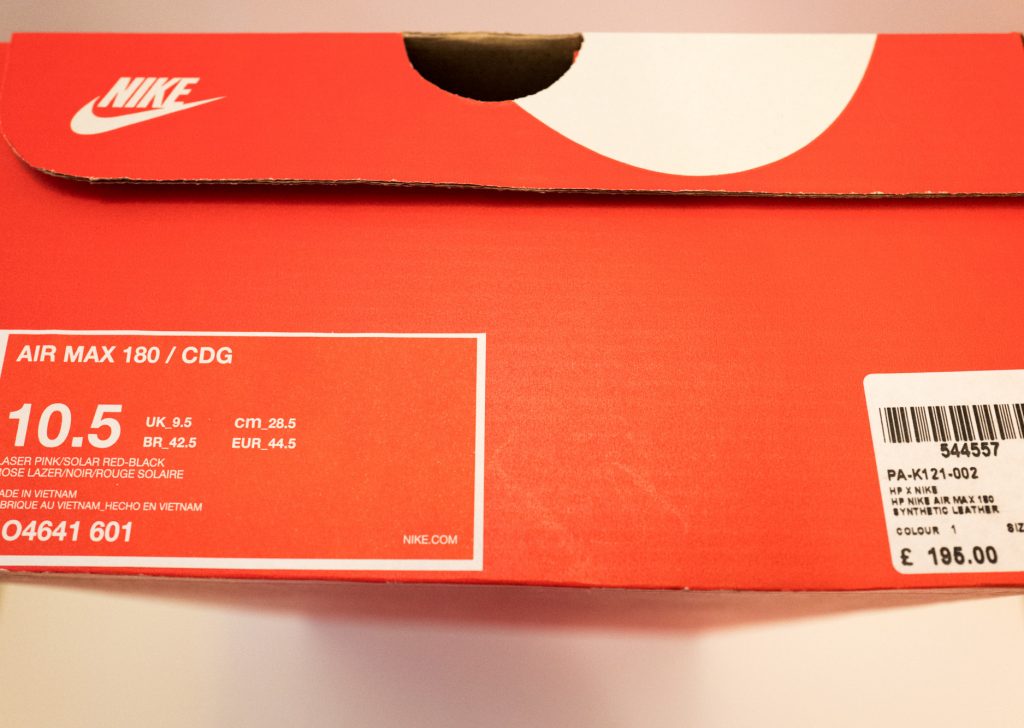 Coming in at £195, I'm glad I got them direct from DSM as I wouldn't want to pay an after market price of $500+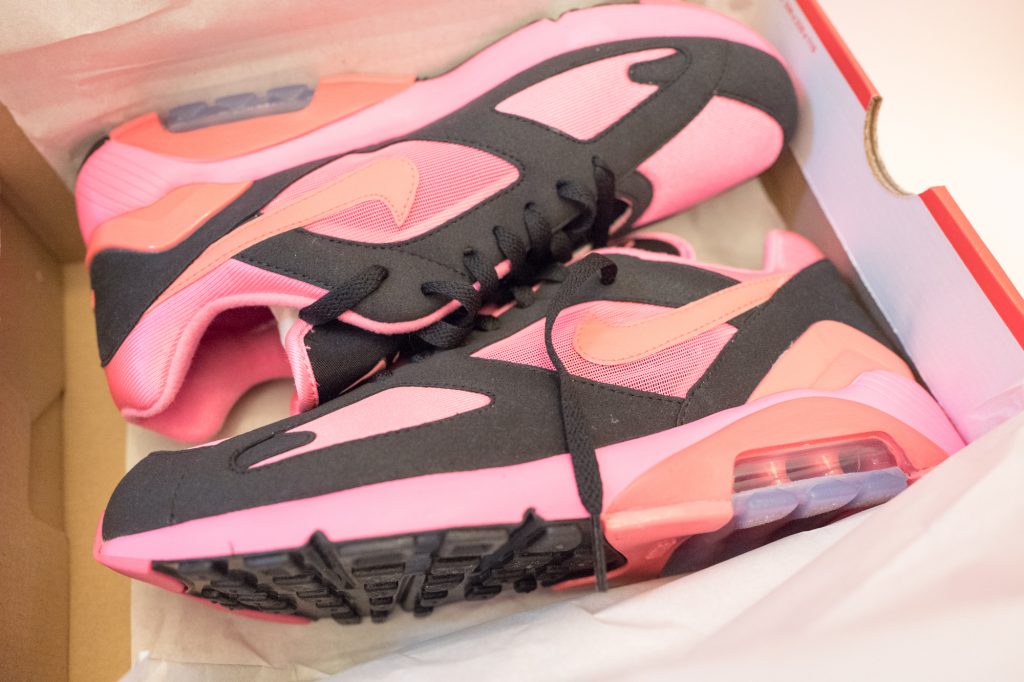 Opening the box and there they are in the black and laser pink colour-way. You can also purchase them in white & pink or pink & pink!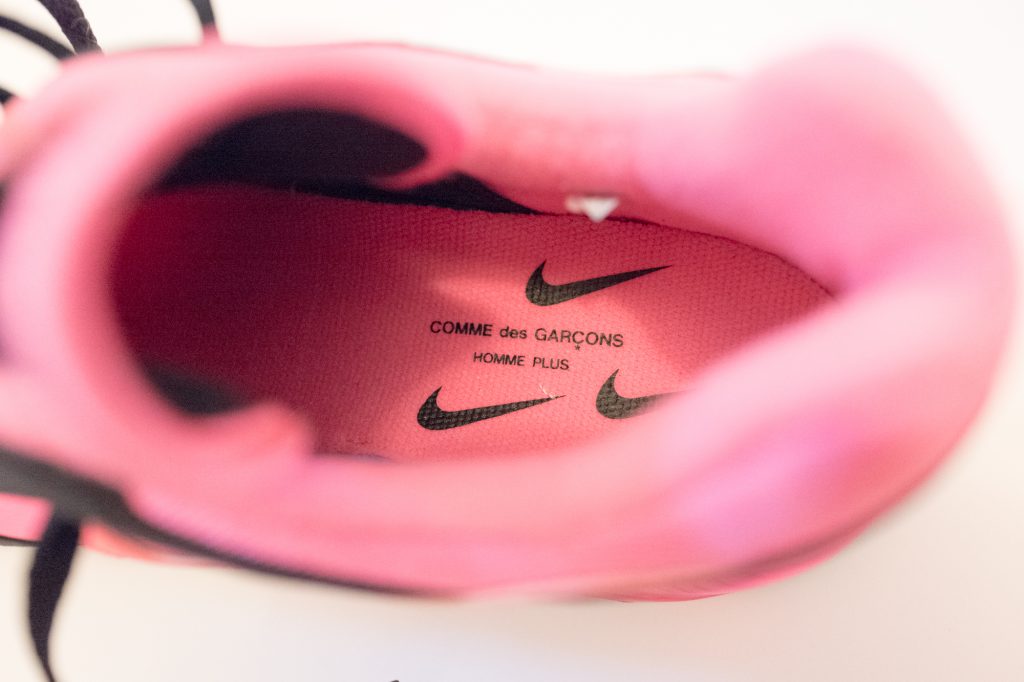 Only hardcore sneaker fans will know these are the CDG edition as it only states that on the inside of the shoe.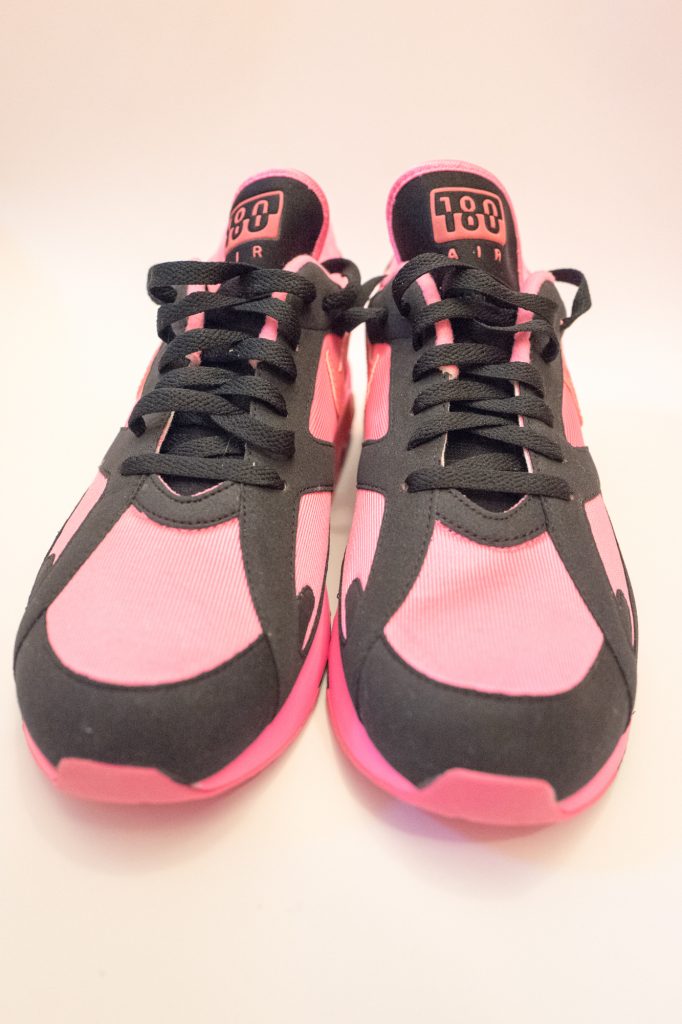 Taking a look at the front I really like the black and pink combination, for me they were the only colour-way to get. I don't think I could of pulled off anymore pink!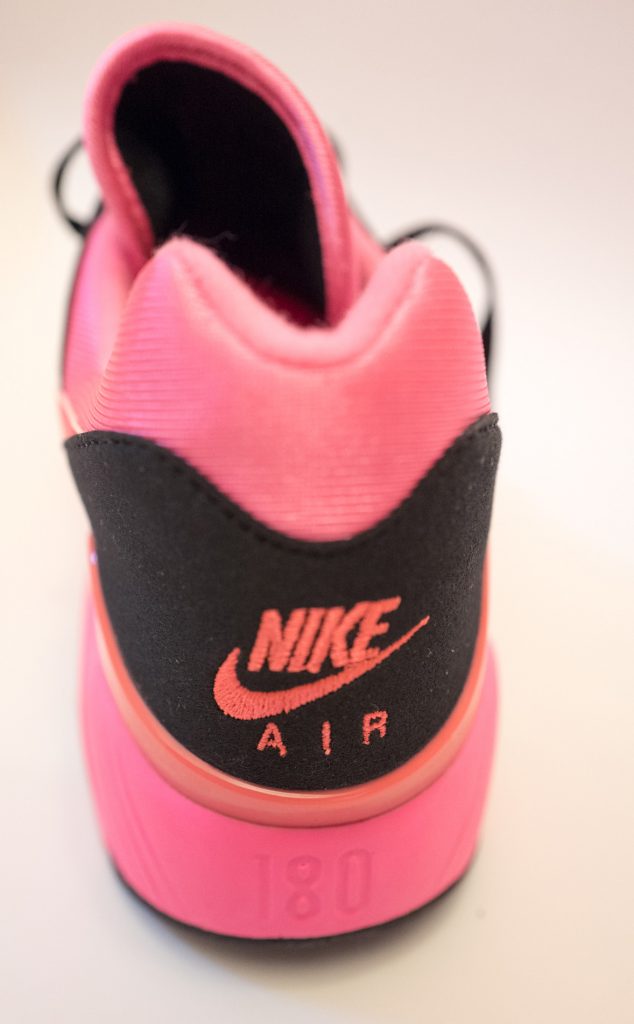 There is the classic 180 at the bottom of the shoe and the embroidery.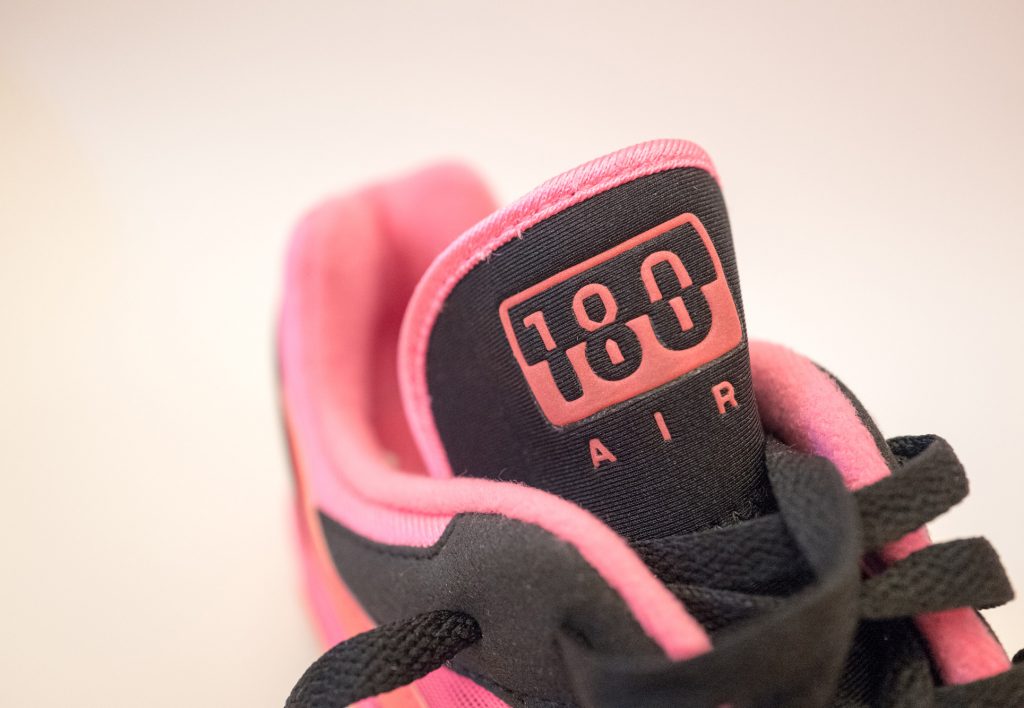 The classic 180 Air tongue, it would have been great if it said 180 X CDG at the back of the shoe and on the tongue.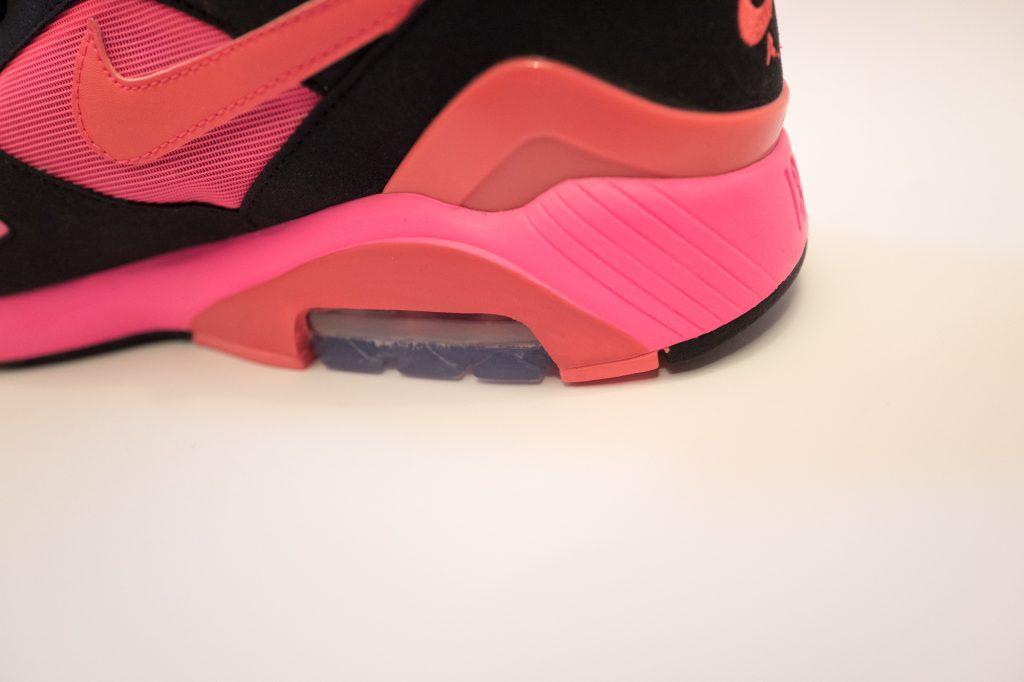 Here we have the 180 air bubble, I once had these sneakers described to me as, "it's like walking on air, they feel amazing!" I have to admit they are pretty comfortable 😉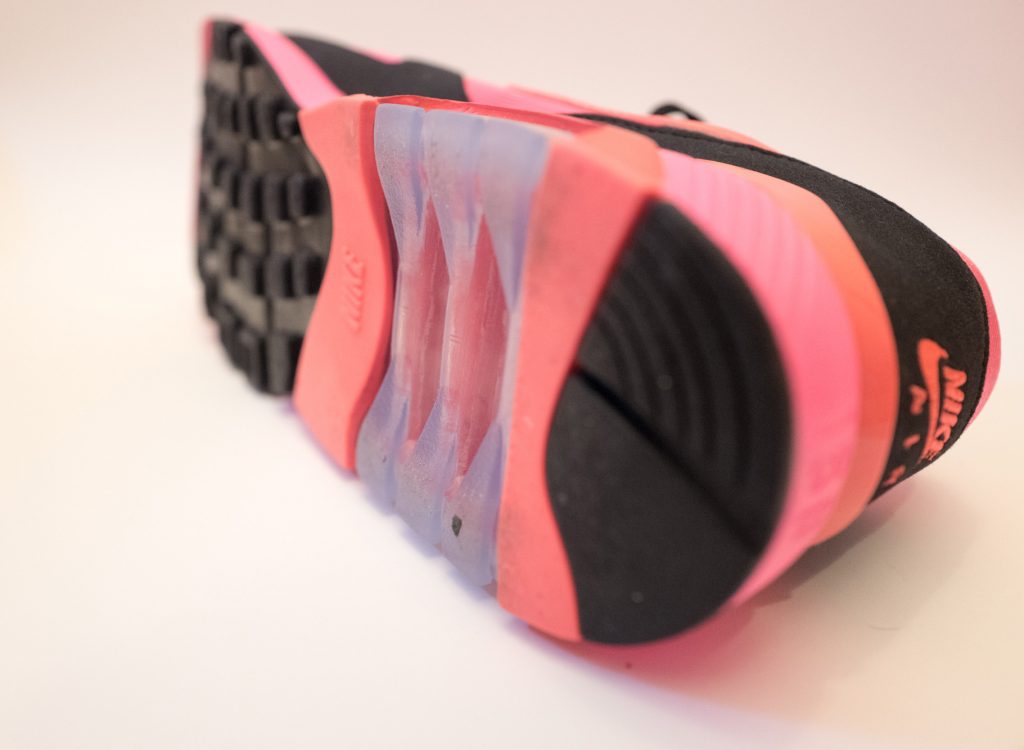 The huge air bubble on the bottom just looks so great. I see that Nike are now releasing the Nike Air 270, those look good but nothing can beat these.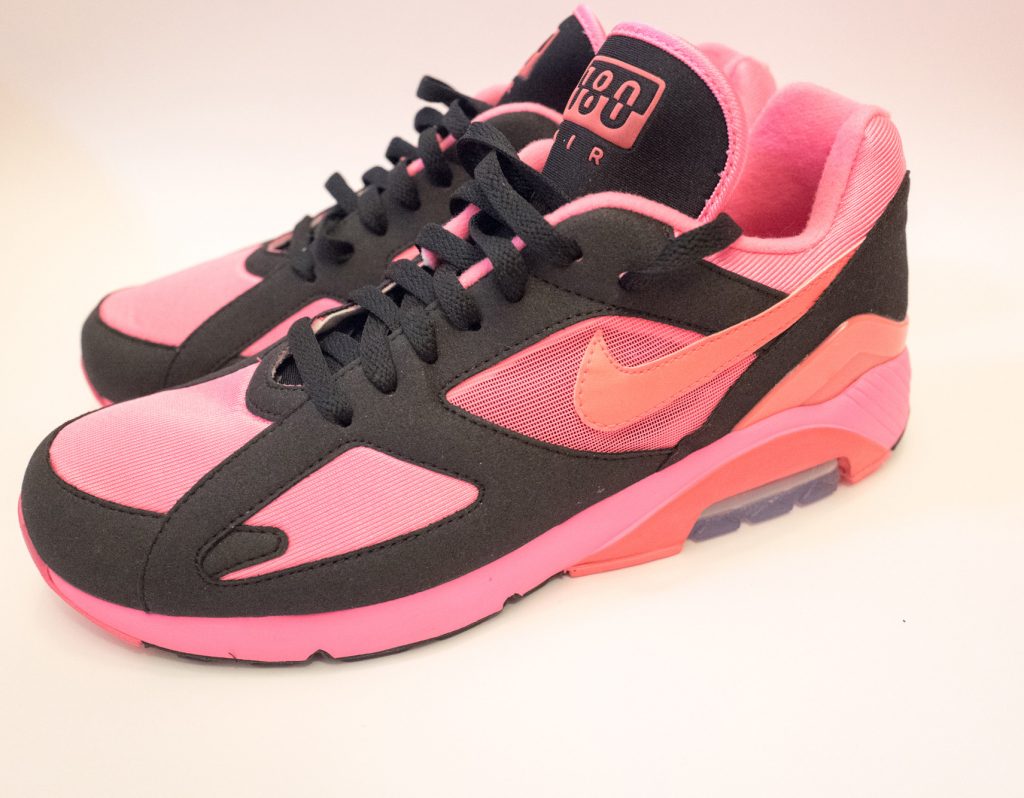 To conclude the Nike Air 180 X CDG pink & black sneakers are amazing, I highly recommend you try and get yourself a pair. The Nike Air Max trainer was always the most popular one in the 90's but for me there was only one choice, the Air 180! I currently have 57 pairs of shoes, at least 35 are Prada and these are the only Nike. They are very well made and the colour is super fun, great release Nike Air 180 X CDG X DSM!