A quick review of Piccadilly sweet parade – Retro shake, given to me as a gift, I was rather excited by the idea of eating sweets from my childhood.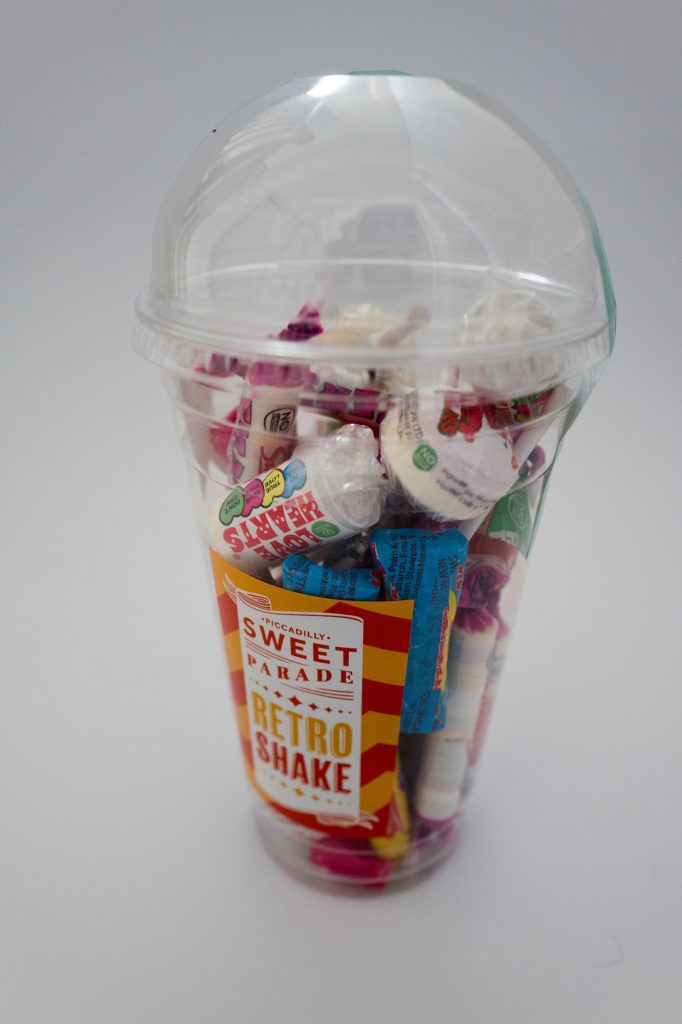 You are presented with a retro milkshake style container of clear plastic and the first thing I notice is the retro yellow and red colours of the label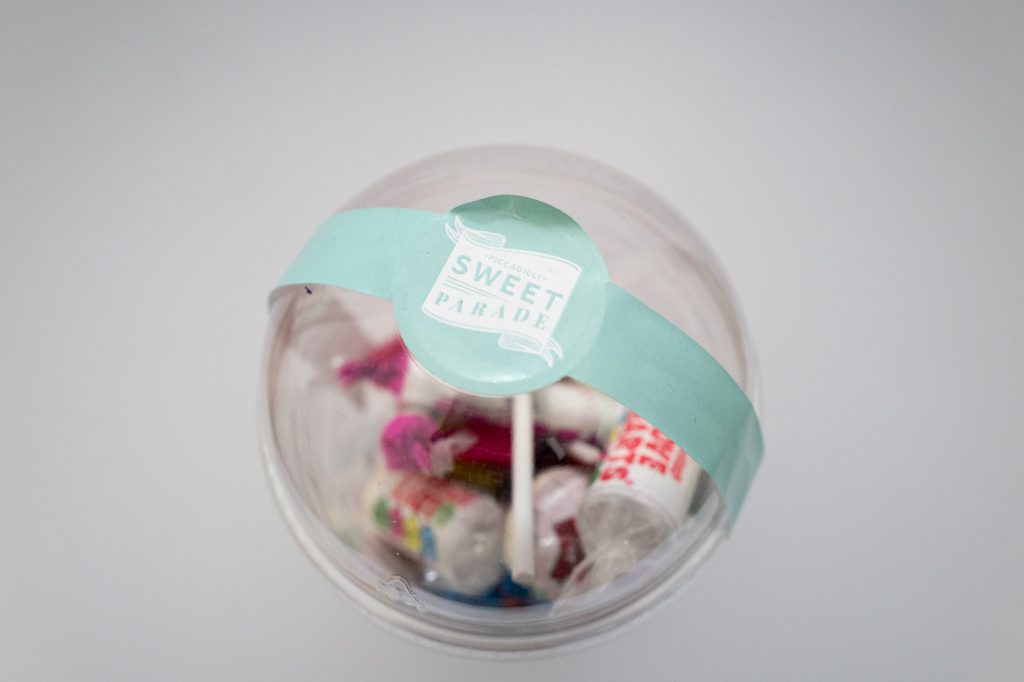 Inside you will find 325g of sweets, so more than enough that they can be enjoyed in a few sittings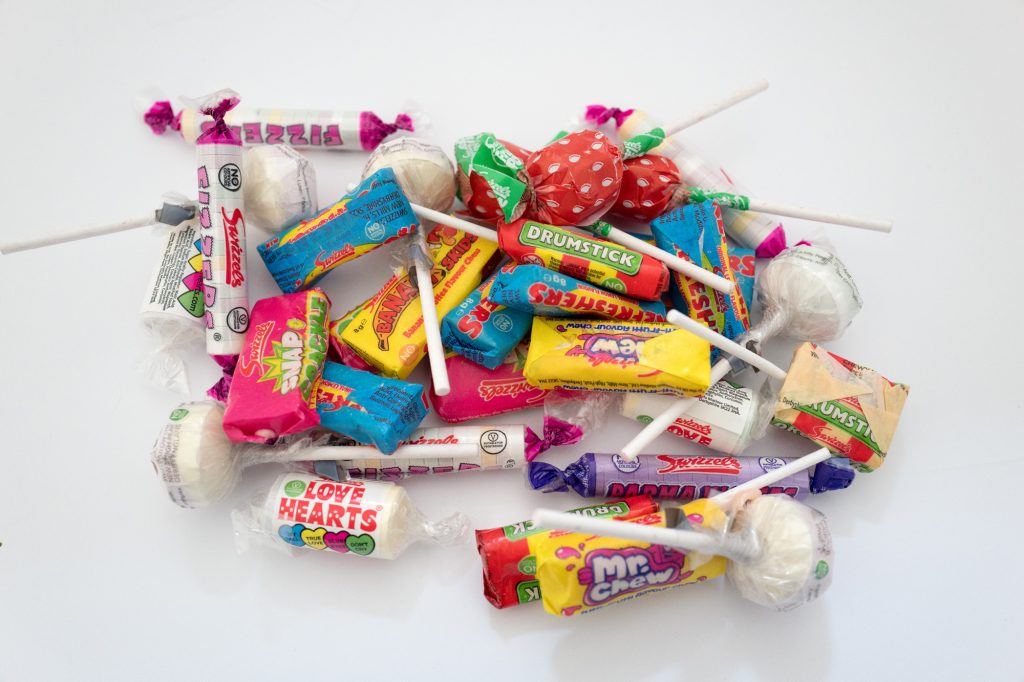 Highlights for me include drumsticks, love hearts, refreshers, mr chew and fizzers. It is a great selection and there is something for everyone. I would recommend this to anyone looking for a sweet fix either as a gift or a treat for yourself. I was disappointed that there were only two strawberry lollipops but thats just me 🙂 but all in all a well presented package. Piccadilly sweet parade sell a variety of sweet selections including larger glass jars and smaller jars containing just cola cubes, yummy!