Having recently purchase the new MacBook Pro 15″ 2016 model(Review) a case for the machine was required. My attention quickly turned to the Prada laptop case. Now lets take a closer look at the case and give it a review.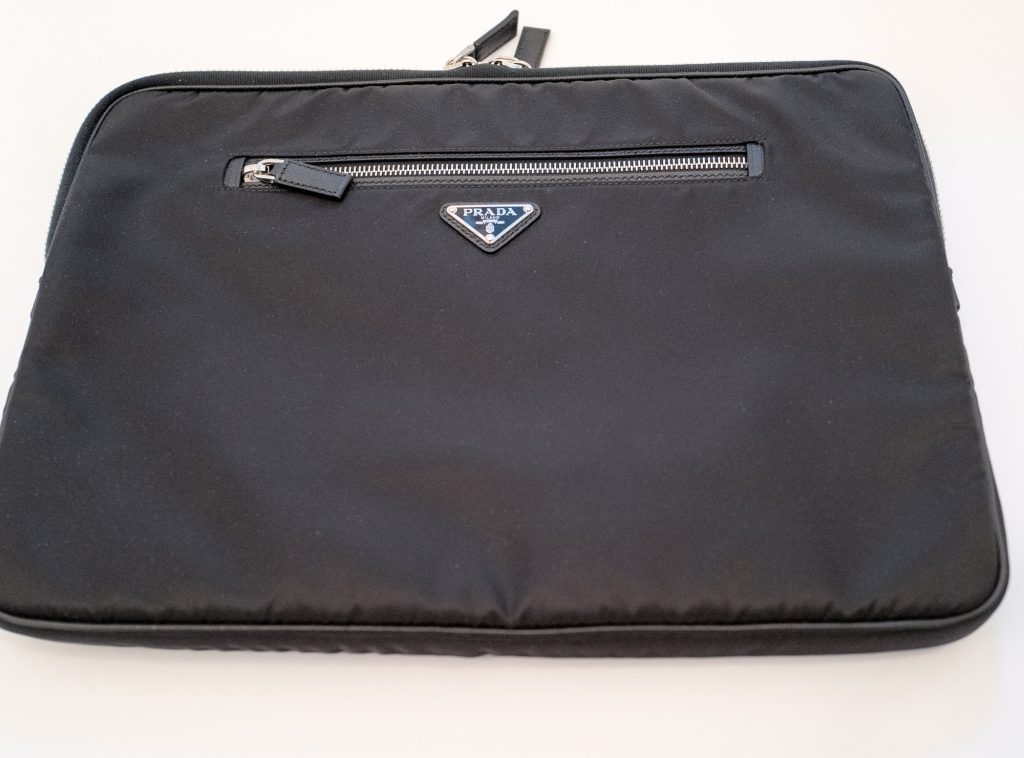 The case comes in nylon black with Prada Saffiano leather trim. The case is simple and elegant, it has a pocket on one side and the classic Prada triangle logo underneath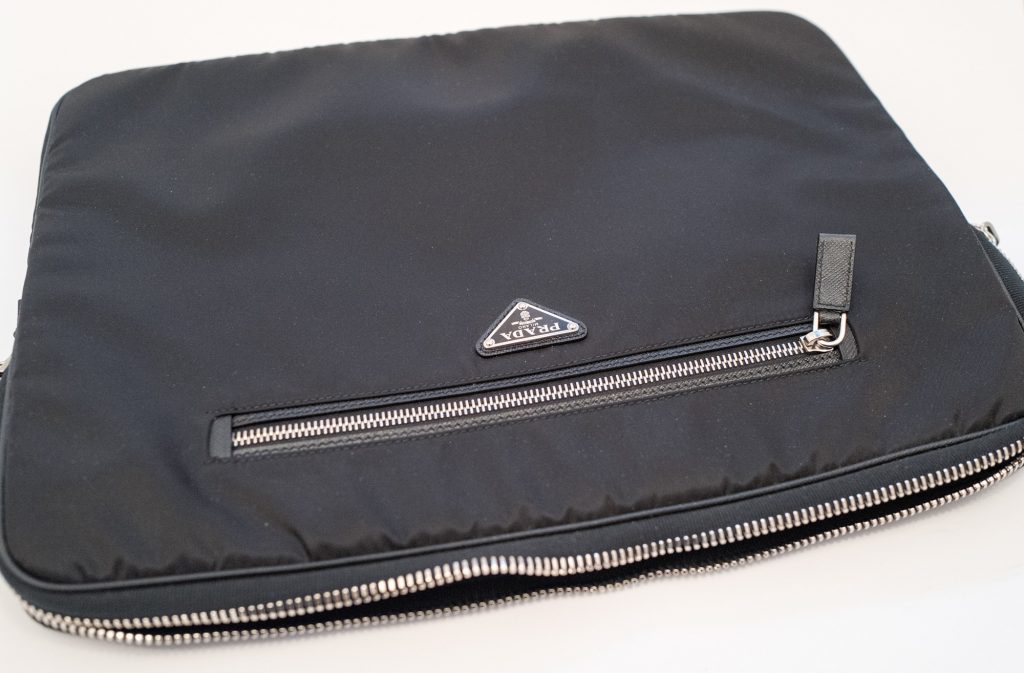 The case has a large zip at the top which has a Saffiano leather handle for opening and closing, the zipper feels very solid, there is a Saffiano leather trim all the way around the case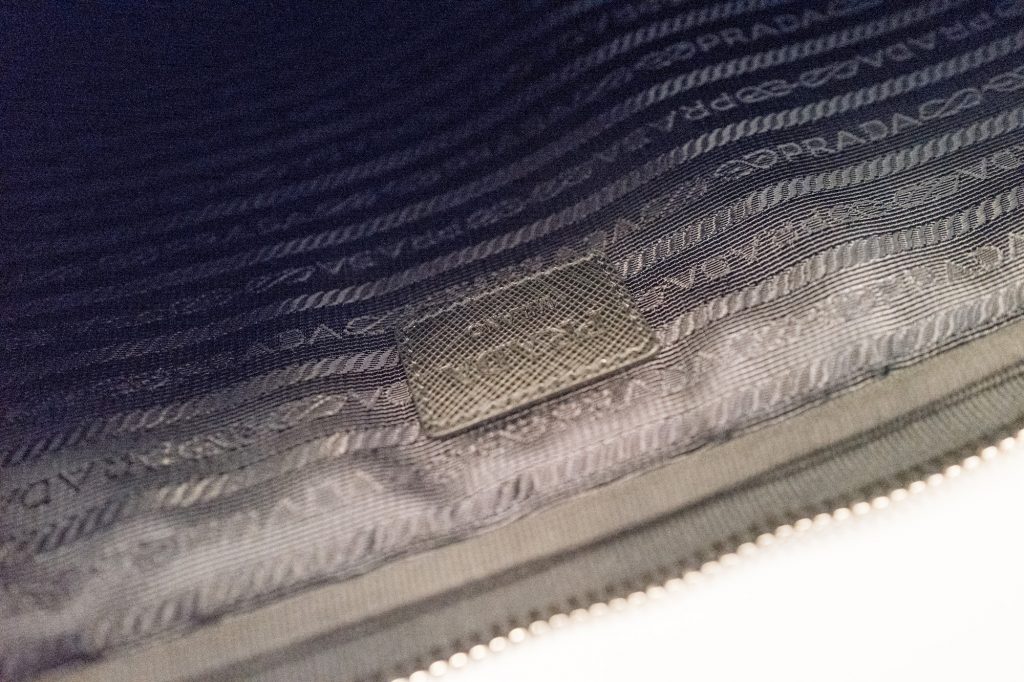 Inside the case you find a Prada logo made of Saffiano leather and the classic Prada lining you find on all of its bags. This provides solid padding and protection for your laptop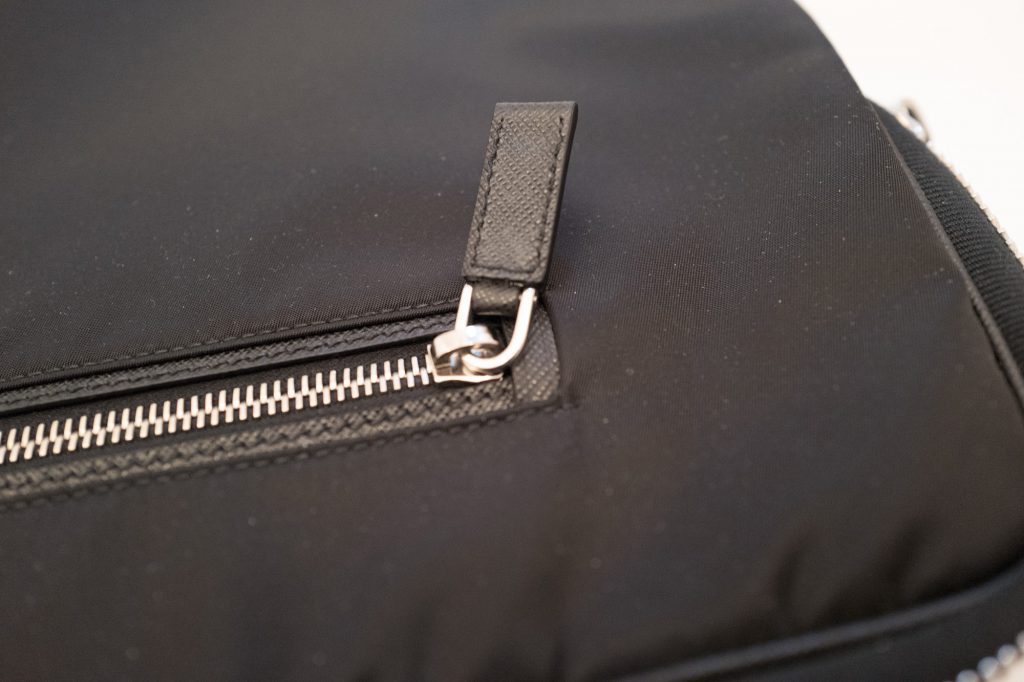 A closer look at the case shows the Saffiano leather zipper and also Saffiano leather around the outside of the metal zip on the front pocket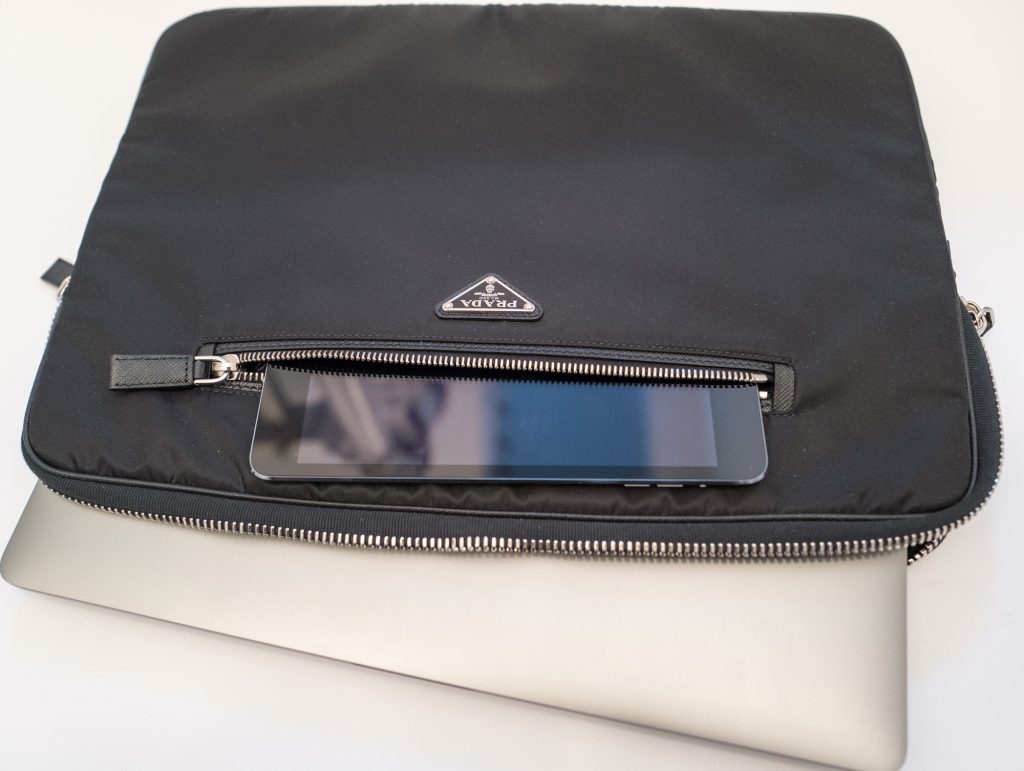 The front zip easily fits a iPad mini as well as papers, you could place a charger inside here but for me this would add too much bulk so I wouldn't recommend it. In the image above you can also see my MacBook Pro 15″ 2016 placed inside the case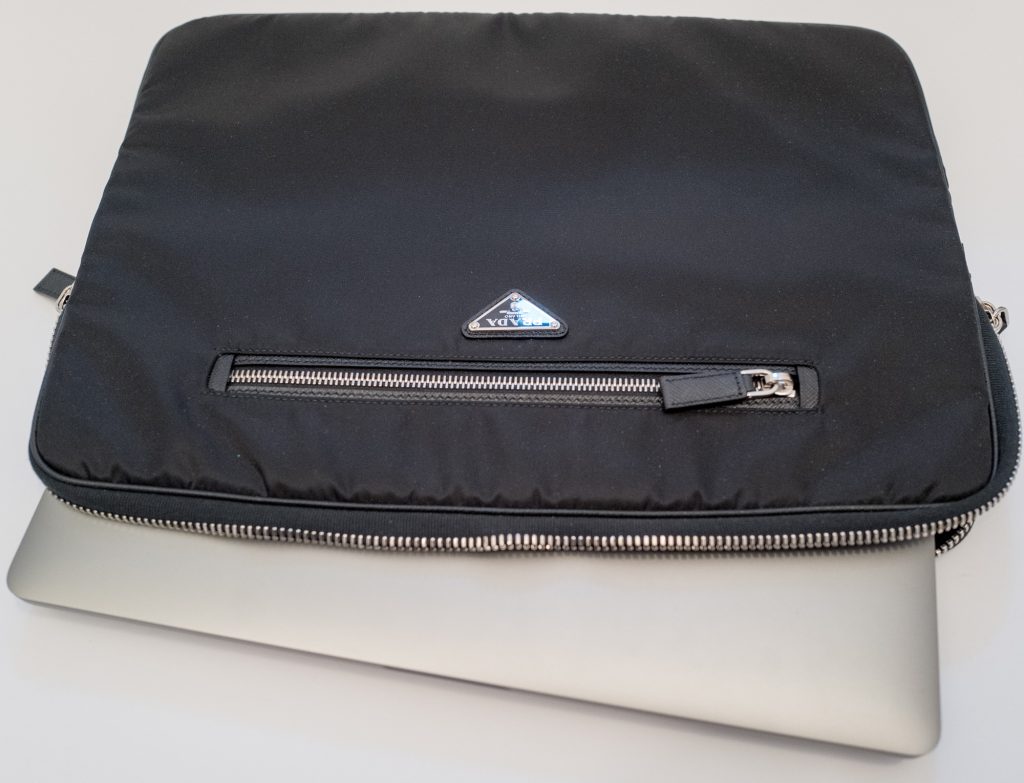 This laptop case from Prada comes in two sizes one for 13″ laptops and one for 15″ laptops. The case does also fit the previous generation of MacBook Pro comfortable and is actually slightly too big for the new MacBook Pro 2016 models super thin design but I don't see that as an issue. To conclude if you are looking for a fashion focused way of protecting your MacBook Pro then you can't go wrong with this Prada case, it also allows you to easily carry your iPad mini and other items such as a iPhone wallet etc.. all can be be placed inside the case comfortably. I highly recommend this case for anyone with a 15″ laptop that needs protection.